Formation in the British-Irish Province of the Sacred Heart Fathers
The Students in Belgium 1937 - 1947
Fratribus
Provinciae Brittaniae-Hiberniae
Congregationis Sacerdotum a Sacro Corde Jesu
Hoc Socii Monumentum
PRAENOTANDA
In these memoirs, undertaken at the request of Confreres, an attempt has been made to give a study as well as a record. An attempt not only to chronicle the thoughts and experiences of Novices and Scholastics, but also, in some measure, to give them their true perspective by inserting them into the rich and inclusive tradition of Catholic and Dehonian spirituality, to recapture the ethos of their environment. On these points it is difficult to avoid being excessively careful or irritatingly insistent. But the intention, however defective its execution, has been to make these memoirs a prolongation of the hopes and ideals of 'all the friends so linked together' of former years. Nor is it the intention to make another addition to 'war literature'. The war in Europe, in many and various ways, had a profound effect on the lives of all who lived through it. Experiences at the Front and of the subsequent Military Occupation are of biographical and spiritual interest, and help to correct what might otherwise be a partial or misleading impression for prospective vocations.
G. Jordan SCJ
Northampton
May 1, 1999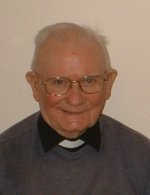 The First Survey
"If we look back on the history of the past we can just tell where we are" (Harry Lauder).
"We cannot look forward to posterity if we do not look back to history" (Edmund Burke).
Perhaps the Vocations-Formation Commission had these sentiments in mind when it asked for memoirs and recollections of the early years of this Province, especially of its first students in Belgium. Indeed they should surely be remembered, for in dangerous times they played their part; even if they cannot emulate Aeneas in his famous expression: "..... quorum magna pars fui"!
1934 was a year of relative calm in Europe, after a phase of tension and recurring crises, financial and political; when peace and co-operation among the great Powers seemed to be a practical objective.
It was against this background that Father M Kusters SCJ of the Dutch Province arrived in England on July 4th, with the intention of making enquiries regarding the possibility of bringing the Sacred Heart Fathers to England. Pleased with the result, he returned to Holland to seek further help.
Idealizing and Realizing
Sadly in 1936 the political climate changed and bitter diplomatic exchanges combined with a great acceleration in the armaments race led Europe remorselessly towards the abyss.
But the Olympic Games, staged in Berlin, did provide recreation and excitement. Hitler used the Games as a grand opportunity to show off his new Order and did so in grandiloquent style. He was appalled, however, when black athlete Jesse Owens of the MDA won four gold medals! The high summer of the Third Reich was 1936, and the Olympiad staged in Berlin was the first Olympiad to take on a political character. Sadly it was not the last to do so.
In Britain the Abdication of the King, Edward VIII, caused widespread sorrow and regret.
But Fr Kusters returned to England in September; this time to stay. Viewing his character as a whole, it seems that the fundamental quality in it was courage - courage of a fine and generous type. When confronted with difficulties, with danger or labour, instead of hesitating or weakly compromising, he was rather braced to a new and more intense resolve to see the matter through. Give in, he would not. It was this courage too, supported by an unlimited faith and trust in God, that steeled him to hold fast to his purpose, no matter what difficulties or obstacles might arise.
He was able to view every new day as if it were filled with the hope and the impulse of a fresh beginning; he was undismayed by mistakes and their consequences.
A Promising Start
In pre-war years every Christian country had its quota of minor and major Seminaries. This was a time when "every morning brought a noble chance"! Throughout 1937 the Nations of Europe seemed to be moving, drifting steadily against their will, towards some hideous catastrophe. Vocations, nevertheless, were plentiful. The Seminaries were full: "And every chance brought out a noble knight"!
Fr Kusters was anxious to recruit young men who, having completed their secondary studies or university course, would be ready to enter the Society of the Sacred Heart Fathers as Novices. All would have to be trained on the Continent. Fr Kusters had a fair measure of success. His first 'recruit' was Edward Bradshaw, who had already completed two years of philosophy and two of theology at Mill Hill. He entered the Novitiate of the Sacred Heart Fathers at Brugelette, Belgium, in September 1937, and on 31st March 1939 became the first Professed member of the new English Foundation.
In 1938 two more recruits entered the Novitiate, Patrick O'Sullivan and Patrick Collins.
1939 was, however, the most bountiful year. Six went to Brugelette, though not all at the same time. I Carter in January; J Clarkson in May; J Ryan and F Murray in September; J Hoban and G Jordan in November.
But personal memories, in War and Peace, can only be passing snapshots; one can only remember events that appeared significant at the time.
If, therefore, this proves a difficult story to tell, it may be pleaded in partial defence that the human mind is a difficult territory to explore, and that the world it inhabits does not always fit snugly into any other world. It must also be conceded that some sixty years later, after the events, the fitting is a hard one.
Nevertheless, they are memories of a vanished world, a world of youthful endeavour and youthful ideals, still vivid, often bright, sometimes dimly radiant, on memory's pictured page.
To set that page into its historical context is the purpose of these notes.
They are, of necessity, a mixture of the eternal with the historical, the geographical and the human; and they are all subject to memory.
Brugelette
The castle has always been a formidable image, a powerful intimidating fantasy of the human imagination. The fortress, the citadel, the craggy tower dominating the landscape: it is older than history, as natural to man as the eyrie to the eagle; whether fairy-tale castle or fortified fastness.
The SCJ premises at Brugelette was a medieval castle, with square battlemented towers, rearing their heads above each other's shoulders. It was in fact a vast towered enceinte with gate-houses, courts, arches, kitchens, cisterns, vaulted chambers and great halls. All of these buildings were in very good repair, a chain of stony splendour, but more were lived in; they were used as workshops, storerooms, stables, garages.
Two new wings, with conservatories, were added in the nineteenth century. Built in that rather haphazard fashion, sometimes described as "quaint", they were occupied by the Staff and Novices. Having its own well-cultivated fields, gardens and orchards, the Novitiate was largely self-supporting.
The Novitiate
In 1939-40 there were twenty-one novices; in 1940-41 there were forty. A double intake was arranged for that year mainly because of the war and military service.
The Novices came mainly from Belgium and Luxembourg, but also from Holland and Italy, together with seven from England and Ireland for the new English foundation.
French was (by rule) the common language and the soutane the recognised dress.
The Novice master was Fr P Van Hommerich SCJ, a Dutchman, who had previously been Novice master at Asten. He came in 1938 to replace Fr M Mahait SJ, a Jesuit, who had been Novice Master at Brugelette for many years. He was now retired but still Spiritual Director and Confessor to the Novices. Fr Van Hommerich had made his own Novitiate under Fr André Prevot, one of the Founder's early associates. He had many stories of Fr Prevot; his extraordinarily vivid realisation of the spiritual world, its inner meaning and motive power.
On 31st March 1940 Pat Collins was Professed. A day of rejoicing and encouragement for the British contingent at Brugelette. He was recalled to England and assigned to our parish at Redbourn.
The German Invasion
Life in the Novitiate flowed smoothly, so smoothly that any pebble cast into the stream made a welcome disturbance. But none were prepared for the mighty splash that occurred in the early hours of 10th May 1940.
During the previous night, heralded by widespread air attacks against airfields and communications, the German armed forces sprang forwards towards France across the frontiers of Belgium, Holland and Luxemburg. Long before daybreak a hundred and fifty miles of front were aflame.
Luxemburg was occupied in five hours; Holland in five days. Belgium cried aloud for help.
The high summer of 1940 was well nigh perfect; the kind of idyllic summer which seems to have vanished for ever. But the benign skies were flecked with vapour-trails which betrayed the agony of the times. For it was here - 20,000 feet above the countryside and the cities; in villages and towns; on the hills and in the plain - that the fate of nations hung in the balance while an incredulous world watched and waited.
On 13th May news of a most alarming nature began to come in. All the fortresses on the frontier, and all the fortified positions in North and South Belgium, had been penetrated. Brussels, Antwerp, Louvain and Malines were in German hands. The enemy was indeed at the gates; a mere fifty miles away.
A Whitsun Profession
May 13th was Whit-Monday. Ike Carter made his Profession. The church organ was accompanied by the rumbling of British tanks and the boom of anti-aircraft guns. In the courtyard was a company of French Colonial troops on bicycle, their officer on horseback!!
But the Community celebrated Ike's Profession in the traditional joyful manner.
On 15th May it was decided to evacuate the Novitiate. The seven candidates for the future English Province got transport as far as the French frontier; but the civilian lorry on which they travelled was not allowed into France. It took the Novices to Blogies, a house of the French SCJ Province, but on Belgian soil. The house was empty!
They were about to discover that once fear has taken possession of a great human mass, it is difficult to check; and even more difficult to reverse. The war had exploded into hideous reality.
War and Peace
Throughout these days in May the German armies poured into Belgium. The war, which in that Spring and Summer of 1940 had at last got into its full stride, was to continue in Europe for five more years. Its aftermath of suffering and hardship was to continue over the next decade. But all this lay in the future. Despite the house at Blogies being empty, the seven managed to get some refreshment and, hoisting their packs on their backs, trudged on towards the Frontier, some three miles distant.
There were some French soldiers around; also refugees. A Scots sentry at the main Crossroads stopped them: "Pas passer", he said, adding a Glasgow accent to his French. When he heard English voices and Irish accents he grinned: "OK go on, but ye'll have to tak your chance. I canna guarantee anything further than yon corner"! 'Yon corner' was a mile further down the road. When one carries all one's worldly goods in a large haversack on one's back a mile is a long way, but that was only the beginning; a long train of events was in process.
On 17th May Brussels capitulated, after it had been blasted and scarred by aerial attacks with high explosive and incendiary bombs.
Thus, for the second time in a quarter of a century, an enemy flag flew over the Belgian capital. The enemy remained the same, only the symbol of its oppression had altered, its design from the eagle to the swastika.
It is not possible to tell this story without recording the milestones which we passed on our long foot-weary journey; Brugelette - Calais - Dunkerque - Brugelette. A journey from security to the jaws of death and back.
On 18th May we found ourselves within sight of the frontier, at Rhumes. Meanwhile darkness had come on, and we had to resign ourselves to an indefinite continuance of uncertainties. However we crossed the frontier without mishap, and slept that night in a barn.
It is easier to recall across the gulf of years the spasm of relief which swept over us, than it is to describe it. Members of the generation who experienced the Second World War, as adults, tend to look back on it as the most adventurous and crucial period of their lives. But we can only give our testimony according to the lights that we follow; and there is no comparison between reading about events afterwards, and living through them from hour to hour.
France
Our first experience on French soil was menacing. A small crowd began to gather as we made our way through the bombed streets of Rhumes, their attitude increasingly ugly. We could hear mutterings of "spies" and "parachutists"; but we got clear of this particular spot of trouble by a coincidence no novelist would have dared to invent.
A British Army Chaplain - Captain George Mulligan - came up. He had been in college in Ireland with Frank Murray! It was a happy and opportune meeting, for "parachutists" was a word on everyone's lips; it was equivalent to 'spies' or 'traitors' and those accused by prejudiced, excitable, gesticulating French mobs were usually given short shrift.
It was this first incident - there were to be many others - that made us realise with awful force that no exercise of our own feeble wit could save us from the enemy, and that without the assistance of that Divine Power, which governs the eternal sequence of cause and effect, we could never succeed.
We prayed earnestly for help and guidance and our prayers were always swiftly and wonderfully answered.
The Refugees
Each morning, long before dawn, we were astir from the barn or hay-shed where we had spent the night, a sleepless one, if the guns were active; and watched close-up scenes which few have witnessed.
Convoys of lorries, of tanks and guns, some French, some British, moving steadily towards the front. In this setting the troops came face to face with long columns of refugees making their way in the opposite direction. Cars; farm-carts; hand-barrows; prams laden with luggage; mattresses; household gear; crates of poultry; cyclists; pedestrians; set-faced men; harassed and weeping women; excited children. The Germans soon realised what a bonus these refugees were to their strategy; and from time to time machine-gunned and bombed the refugee columns, to add to the chaos and thus clog the roads for the advancing allied troops. Civilians and French soldiers lay huddled in every hollow beside the road. Human distress is always painful to witness. A refugee can acquire an instinct for sensing a situation almost unconsciously; an ability to "smell" confidence or defeatism or danger. All that week fear hung in the air. Many factors went to make it apparent. People talked tensely, their fear showing in their eyes; they were impatient, nervous, white-faced, suspicious. They accused innocent people of being "spies". The sound of distant gun-fire, the air battles that raged overhead, the convoys of ambulances crammed with wounded soldiers, the unknown numbers of the enemy, their refuted merciless ferocity; all added to the general alarm.
The German Advance
The direction of the German thrust had now become obvious. On a front of fifty miles, north and south of Sedan, they had broken through and were advancing rapidly towards Amiens with the intention, apparently, of reaching the coast at Abbeville or thereabouts. Once the front had been broken they encountered little or no resistance. The German tanks and armoured cars, the dreaded "chars Allemands", ranged freely through the open country, crowds of French prisoners of war marching along with them; many still carrying their rifles. Caught up in this mêlée, together with hundreds of civilians, we too marched onwards without let or hindrance.
The world was shocked by the utter failure to grapple with the German armour which, with a few thousand vehicles, was compassing the entire destruction of mighty armies, and by the swift collapse of all Allied resistance once the fighting front had been pierced.
We, seven Novices, likewise pushed on towards the sea as steadfastly as our blistered feet would allow, hoping to reach Calais and there get a boat for England.
Our road took us through wooded hills where lay the road-blocks and underground fortifications soon to be abandoned by the French. A dejected French officer told us of terrible bombing by dive-bombers against which they had no guns; of tanks from whose armour the French anti-tank shells bounded off "comme les balles de tennis"!
A Belgian officer elaborated, "C'est bien simple et bien tragique", he went on, "we have come up against a new type of war; one we cannot deal with. These dive-bombers, these heavy tanks have changed warfare. Already the British and French are preparing to retreat. Worse still, at Dinant and Sedan a thousand German tanks are across the river Meuse, inside France." Just in front of us, across one field, long lines of khaki-clad French infantry, carrying light machine-guns and boxes of ammunition, as well as their rifles, were moving towards lorries waiting to evacuate them. At the rear was a young officer, map-case under one arm, field-telephone under the other; tears in his eyes, as if vainly seeking some cable to hold. An incurable gangrene had attacked the once-proud French Army.
Defeat
Steadily, but definitely, during that day we could sense anti-British feeling growing in the Pas de Calais. Stunned by their sufferings and the steady realisation of defeat, the French looked round angrily at their Allies, and particularly at those Allies preparing to get away. Hostile crowds stared at British refugees and British transport, civilian and military, heading for the coast. They realised that we still had one more chance. Theirs was finished.
Presently, a woman, her face pale with agitation came up to our little party. She was Dutch but had family in England; could she join our party and go with us; she was nearly hysterical.
We felt sorry for her but there was nothing we could do. A disaster of the first magnitude had fallen on Western Europe. We were living through the dramatic story of the world's greatest ordeal. Nevertheless, to understand its impact one must first imagine the position; and then apply the time-scale of our own short lives.
Thus, nearly all changes were far less perceptible to those who lived through them from day to day, than appears when the salient features of the epoch are recalled. It may be, indeed, that an inner selective power leads to the continuous broadening of our thoughts.
The Retreat
Throughout these days the British forces were clearly fighting a delaying action as they moved steadily seawards. We followed with the crowds of refugees, always on foot and shouldering our packs; the going was rough, the pace slow.
On 21st May the Germans reached the sea at Abbeville despite desperate resistance. It was also on this day that our party of seven split up. A small army van in the charge of a young officer from Dublin drew up. He offered a lift but had room only for three. We decided the three to go should be I Carter (already professed), J Hoban and J Clarkson, both of whom were by this time physically and emotionally suffering severely from strain and fatigue.
We all felt this incident was an answer to prayer (Et pariter, de die in diem, sic nos servavit Deus!).
The remaining four: P O'Sullivan, J Ryan, F Murray and G Jordan pushed on towards Dunkirk-Calais; still more than eighty kilometres away. People smiled, telling us the Germans would be there before us! But we kept going.
We reached St Omer. The town was being fortified - with sand-bags!! - for the expected German onslaught. We pressed on, footsore and weary, towards Calais. French soldiers were lying by the road, asleep; their rifles beside them. A fierce air-battle was raging overhead. Many planes, allied and enemy, were shot down. We spent the night in a hayshed, with other refugees, including a party of Americans who gave us some supper.
Next day, Thursday 23rd May, we encountered German troops in some numbers. Some on motor-cycle combinations and some in armoured cars, but still clearly only reconnaissance or skirmishing parties. Presently three German tanks came up, collected the French soldiers' rifles and broke them under the tanks. The men were made prisoners-of-war and compelled to run alongside. They seemed quite unpeturbed!
Some distance ahead, however, there was a skirmish. We could hear machine-guns and anti-tank guns in rapid fire. We went on into Ardres where we saw a few hundred British prisoners. It may have been they who engaged the Germans in the skirmish!
We were very tired but we kept going; there was no other choice. We slept that night in a shed.
The March to the Sea
Friday, 24th May, was a memorable day. We left the shed at 5.00 am only to find the entire countryside swarming with German troops. They had come up during the night. As in Belgium, the first reaction to the German advance was one of panic. People tried to get away, clogging roads and railway stations in a vain effort to find transport of any kind.
The advancing Germans, however, did not interfere with the civilian population or with the refugees. They stormed on towards Dunkirk. We followed! We therefore had the unique experience of following in the wake of the British army as it retreated to Dunkirk and, a few days later, in the wake of the German army as it advanced on Dunkirk. It passed through towns and villages without opposition.
After some miles, however, hearing that Dunkirk was surrounded, we diverted towards Calais, in the now forlorn hope of finding a ship. We followed the main road.
About fifteen miles from Calais we found that we had "overtaken" a long line of German tanks. They were halted all along the road and were "at ease". The crews were seated on the turrets; every man with a bottle of excellent French wine.
There were no longer any refugees to be seen; but we four kept on.
One German, between gulps of wine, asked us who we were and where we were going? He offered the bottle and we each had a gulp. We told him we were students on our way to England. He laughed: "We will be going to England in a few days; stay here and come with us"!
We joined in the laughter; but kept going!
Calais
A "forced march" of fifteen miles, and six hours later, we reached the outskirts of Calais. It was now dusk. About fifty yards ahead we could see two British soldiers. They were on their guard; rifles at the ready, bayonets at the fix. There was a loud challenge: "Halt, who goes there?" Answer: "Friends"!
"Advance Friends"! That was all, no demand for identification; but then, perhaps, our accents were identification enough!
They brought us in to their 'outpost', a large Forge with about thirty men. They gave us tea, with bread and sausages, and a packet of ten 'Woodbines' each. They had no idea of a Panzer Division a few miles down the road! The Sergeant remarked they had spare rifles: "Why not take one each and join us?"
As with the German a few hours previously, we laughed off the invitation. Non-combatants have no right to carry arms, and although unarmed ourselves, we were still in the company of armed men who were actually holding a front-line redoubt. If the Germans arrived, and they could at any moment, we might find ourselves in trouble.
The Last Outpost
We considered 24th May 1940 the most memorable day in our lives. We had encountered the Panzers, the elite of the German Armed Forces; they gave us a drink and invited us to join them. We declined. We by-passed their front-line stationery tanks and crossed "No Man's Land", a distance of about fifteen miles, without mishap. We then crossed into the British front-line at Calais. They, too, entertained us and sportingly invited us to join them. We declined. We wondered if any other people in any place throughout the entire war had that, or a similar experience; we felt they had not!
Although the German armour was halted, the war went on. Attacks from the air never ceased. Artillery shelling; scout cars and motor-cycle squads ranging everywhere; roads full of transport and supplies.
The British at Calais were astounded at our adventures. They told us that they themselves expected to be made prisoners-of-war. They would not be evacuated, and they advised us to leave, at least before daybreak. We went outside.
The horizon was bright with gun-flashes. We spent that night in a large cellar, with a few score refugees, and next morning very early set out in the direction of Dunkirk.
Dunkirk
There were rumours of a large-scale evacuation. It was indeed at this juncture that the genius of Prime Minister Winston Churchill conceived and executed a bold and venturesome plan.
He ordered the Admiralty to establish a "Small Vessels Pool" and collect every vessel they could lay their hands on. Throughout these days the British Forces were fighting a delaying action, as they retreated steadily seawards; the small vessels would be used to lift them off the beaches. These vessels came in all shapes and sizes: fishing boats; cockle boats; luxury yachts; cabin-cruisers; river-barges and even rowing dinghies. They were told to assemble at Sheerness and at Ramsgate. From these ports they would proceed towards Dunkirk in the lee of larger ships. All this we learned later.
On the German side there seemed to be no real idea of what was happening. Nor did there seem to be any clear plan for the final subjugation of the defenders of the perimeter on the coast around Dunkirk. A result the enemy's overwhelming superiority could have brought about with little trouble. The main road to Dunkirk was already cut and the secondary roads filled with retiring troops, long trains of transport, and many thousands of refugees.
Whatever the reason, it was obvious they had no full appreciation of the scope and success of the evacuation. The German High Command halted its advance for four days, 23rd - 27th May. This allowed 338,000 Allied soldiers to embark for England at Dunkirk, and other ports and points along the coast. No agreed explanation for this episode has ever been forthcoming. Yet in spite of all, the vast movement was carried through with almost the precision of a parade and, although not wholly without loss, such casualties and delays as did occur, mostly to small craft in tow, had no appreciable effect on events. The entire network of defence was keyed to the highest pitch of activity.
To Survey the Scene
We moved along the coast, and some distance out from Calais we could see what was probably the last ship to leave the port. We waved it a sad goodbye. One thought of Shakespeare's Dido as she said her last farewell to Aeneas:
"In such a night stood Dido, with a willow in her hand, upon the wild sea banks,
and waved her love to come again to Carthage".
It would be the greater part of six long years before a friendly ship could come again to Calais. On 27th May, by noon, the final action had already begun. At this time we were not far from Dunkirk; we had reached the place where the giant supermarket, so patronised by British tourists and holiday-makers, now stands.
There we were stopped by a German sentry and told we could not enter Dunkirk or proceed further towards the sea. The reasons were obvious enough. In the town and around the harbour the struggle raged with unprecedented ferocity.
The Allies were still trying to hold back the enemy forces now attacking on all sides their rapidly diminishing enclave.
A thick pall of black smoke from the burning oil depot covered the entire area. But the progress of the evacuation was watched with anxious eyes and growing hope. The sea was calm. To and fro, between the shore and the ships, plied the little boats, gathering men from the beaches or picking them out of the water.
We learned much later that I Carter, J Clarkson and J Hoban had been taken on board a hospital ship, and reached England safely.
Survival
On the evening of 28th May we heard the grim news that Belgium had surrendered that morning. The Belgians had shown in 1940, as in 1914, that they were not unconscious of the meaning of honour. They had fought without relief for eighteen days and their losses equalled those of the British.
As for King Leopold's much maligned decision to surrender, perhaps from his vantage point as Commander-in-Chief at the Front, he could see that his forces were not only outnumbered but also outwitted; like their Allies they had prepared for the wrong kind of war!
Although the Belgian people once again accepted conquest, and bowed in what then seemed a new destiny, yet ever must the name of King Leopold be honoured in the land for which he and his gallant grenadiers fought indomitably to the end.
The vision of an army marching towards its end embarrasses the mind, which draws back from contemplating the scene. The death-struggle of an army, and with it the civilization which it underpinned, is no more pleasant to behold than that of flesh and blood.
The Return
We decided to quit France and return to Belgium. There was indeed no other option. Our chosen route would take us through Cassel towards the frontier. Walking leisurely along, no further need for "forced marches", we read with wry amusement the orders posted by the French commander a short time previously: "La bataille sera livrée, sans esprit de seoul, sur la position de la Lys!" Nowhere could we see any sign of resistance, let alone any battle. In any case, the river Lys with its adjoining canal offered little protection. It was only thirty metres at its widest, and the water level was low. It rippled over pebbles, or lapped leisurely through stones, which it could not cover, on its slow journey to the sea. The refugees had disappeared but we encountered long columns of German Infantry advancing into France, marching three abreast, along the roads of Burgundy, Artois and Picardy; now relaxed, carefree, bareheaded, helmets on the belt, rifles on the sling. Marching, which in itself contained no tense dramatic element, yet nevertheless conveyed the swinging rhythm of the great historical event.
It was now evident to any observer that the French front had been successfully penetrated everywhere, and the advance into the hinterland was proceeding rapidly, meeting little or no resistance. Our course took us in the opposite direction, towards Belgium. The roads over which we passed had changed as many times as the number of days the campaign had lasted. Their aspect had altered in the same way as scenery changes the stage.
An idyll, lying picturesquely at rest among broad fields of maize and groves of sunflowers, had suddenly become angry and a challenge to open battle.
Shell-holes and bomb-craters everywhere, fields littered with the debris left by the thousands who had recently slept there. Who could count the men and women, military and civilian, on whom these roads inflicted physical agony; or the vehicles which came to grief through their impassability; or the draught animals and farm animals which died in the onslaught?
A world was at our feet as fragile as our clay.
The Debris of War
We kept going, each immersed in his own thoughts. It was clear that France was near the end of organised resistance, and a chapter in the war was now closing.
In part this may have been due to the fact that the retreating Allies had failed to provide obstacles to armoured advance. We came across road-blocks that had never been manned, and gun-positions, with guns that had never been fired; their neat stacks of ammunition still in place! Only in a few places was there any attempt at resistance.
One such place was Bailleul, not far from the Belgian frontier. The town was in ruins and the countryside all around littered with burned-out cars and lorries. Damaged tanks and gun-carriers; great quantities of ammunition; soldiers' packs and broken rifles everywhere. It seemed as if the men had thrown them aside in their efforts to escape and avoid capture.
Here too, all around lay the spilled gear of war; the endless "footgear of battle"! Gas masks, guns, telephones, helmets, cars and trucks, weapons ... All, however, did not escape. We offered prayers at some thirty graves, each marked by a rifle stuck in the ground, with a helmet stuck on top of the rifle. The helmets were French!
We came across a derailed supply-train still loaded with army rations. We asked the German guards if we could have some. They told us to take as much as we wanted. This we did. The rations were French!
We crossed the frontier into Belgium at Neuve Eglise on Sunday 2nd June and attended Mass in the village church.
The Road Back
Our next stop was at Messines Ridge, famous in the First World War. It was attacked in June 1917 by three British Army Divisions, two of them Irish, the 16th and the 36th. All suffered heavy losses. The attack was heralded by the explosion of nineteen colossal mines containing five hundred tons of high-explosive, under the German trenches. Along the road the great craters can still be seen.
It was on this Ridge that President Mary McAleese, in the presence of Queen Elizabeth and King Albert, opened and dedicated a new Peace Park in 1998. At the centre of the park stands a 120-foot Round Tower, modelled on the ancient "Round Towers" of Ireland. Around the edge are the names of the fifteen Irish Regiments who captured and held the Ridge, among them the "Connaught Rangers", a noted regiment, recruited mainly among the small farming families in the West of Ireland.
From their very ancient Gaelic folklore did the Rangers remember Emer's farewell to her hero Cuchullan; as he left to defend the Ford?:
"But go Cuchullan, hostile trumpets call thee,
Thy chariot mount and ride the Ridge of War,
And prove,whatever feat of arms befall thee,
The hope and pride of Emer of Lismore".
The Tower now stands sentinel over the battlefields and is visible for miles. It dominates the German "pill-boxes", massive re-enforced concrete fortifications of 1914-18, low-lying and impregnable even to the heaviest shell-fire. These are found everywhere; now used as chicken-coops or shelters for sheep and goats, but they may well outlast all the other 'monuments'; and they are the only German "memorials" on the entire Western Front.
One thinks of the inscription on the monument erected by the Greeks in memory of Leonidas (Cuchullan's contemporary) and his lost soldiers:
"Traveller, should your road lead you to Sparta,
tell them you saw us lying here,
as the laws willed it".
The Ypres Salient
We passed through Comines, a small town south of Ypres, and although we had seen and visited on our journey scores of British cemeteries of 1914-18 all with their rows of neat rounded uniform headstones, standing shoulder to shoulder and giving the appearance as of battalions on parade on that sinister plain beyond Ypres, we found only one German cemetery, here at Comines.
The ancient Romans had a slogan: "Vae Victis" - Woe to the conquered. It seems that the German dead of 1914-18, un-named and un-numbered, were thrown into the trenches and shell-holes or piled into mass graves. At Langemarck, just north of Ypres, there is one such grave where, under giant concrete slabs bigger than a tennis-court, 36,000 German soldiers lie buried.
We paused awhile at the Frezenberg cross-roads, at the spot where Fr Wm Doyle SJ, Military Chaplain, was killed on 16th August 1917. His remains were buried nearby, but the grave has never been found.
The next town was Menin. Here we were surprised to discover that, despite their successful blitzkrieg tactics with tanks and dive-bombers, the Germans still relied on horse-power for the bulk of their supplies. Long lines of four-wheeled covered wagons, horse-drawn; two heavy horses to each wagon. Also field-artillery and even anti-aircraft guns drawn by horses. All advancing into France where of course the war still raged.
Journey's End
We moved on to Tourney, where we found a great part of the city badly damaged, and saw many hundreds of British prisoners of war.
Our route took us to Tongré-Notre-Dame where there is a statue of Our Lady and a shrine dated to 1031; a place of pilgrimage and many cures.
On Thursday 6th June we arrived back at Brugelette, just as the magic of a Belgian summer twilight began to unfold; thankful for all we had been spared.
We had been twenty-two days on the road. We had walked over three hundred miles, carrying our packs all the time, from Brugelette in the south of Belgium to Calais in the north of France, and back; contented with all that had happened to us.
In all that time we had not slept in a bed nor eaten a meal at a table. We passed the nights in barns and sheds and picked up what food we could at farmhouses and from soldiers - allied and enemy - we were never refused.
Our feet, especially, were in a bad state; but the prayers of our families and the Hand of the Lord never failed us - and brought us safely through.
On 23rd June 1940, as we left the Chapel after Sunday Mass, we heard that an Armistice had been signed at Compiegal. This was indeed grievous news. One thought of how the peoples of Europe must have felt, in that dreadful August AD 410 when the Barbarian Holocaust burst upon the Roman World; and the August Capital of the Empire was herself besieged. St Jerome, living in Bethlehem and translating the Scriptures, cried out in horror: "The Barbarians have breached the Aurelian Walls!"
Paris may not have been an August Capital but, for many people it was an august cradle, the cradle of modern Democracy, of "Liberté, Egalité, Fraternité!" Now sliding into the abyss!
The Novice Master
Our Novice Master gave us a memorable Conference: "The Fall of France was not the end of our world. It was merely one catastrophe among many. Civilisations, like men, are mortal. We should try to understand the meaning of the present world drama, its place in time and in the Divine Plan"!
Starting from a wholly Christian viewpoint, he arrived at the only legitimate historical conception. In life's continuous stream it was quite certain that the Fall of France was not a halt in time nor even a symbolic milestone.
He strove to help others out of the spontaneous redundancy of his own spiritual life. Whatever he said in his Conferences passed first through his own mind and heart and therein gained something deeper and more soul-stirring than any natural fluency or learning could impart.
His Conference did indeed give us all renewed courage and confidence, and was given with his usual kindly humour and quick intuitive sympathy. In that disquieting atmosphere he seemed relaxed: "We must not attribute to self the merit of what has been well and successfully done, and we must not be upset or cast down by what has failed. That outlook should not be difficult to maintain, since God accomplishes all things and we are but His instruments, tools in His hand. To live up to this ideal a vigorous interior life in union with Christ is necessary".
But this seeming indifference is in reality a readiness to accept from the hand of God everything divinely destined for our sanctification and salvation. He was very traditional. Indeed his novices sometimes said of him, rather disparagingly that "he never read a new book and never thought a new thought"!
But, like Macaulay's Puritan, if he was unacquainted with the works of Philosophers and Poets, he was deeply read in the oracles of God. Perhaps he esteemed himself rich in a more precious treasure, and eloquent in a more sublime language; set apart by the right of an earlier inspiration; and commissioned by the imposition of a mightier hand.
He nourished an exemplary devotion to Leo Dehon (Le Tres Bon Pere) and to his spiritual exhortations:
"Try to keep the Sacred Heart company in your own heart, a union which will bring you many graces, and make His presence much more real".
"How we pray is a far more vital problem than how much we pray; intensity is preferable to extension".
Such was his philosophy and his faith. The central theme running through all his Conferences was: "Living in Christ" and this sometimes took the form of a soliloquy as in St Paul:
"I live now not with my own life but with the life of Christ who lives in me. The life I now live in this body I live in faith, faith in the Son of God, who loved me and who sacrificed himself for my sake. I cannot bring myself to give up God's gift" (Galatians II 20-22).
"A Long Hot Summer"
In these Summer days of 1940 after the fall of France, the question which arose in the minds of all, friends and foes was: "Will Britain surrender too?" So far as public statements count in the teeth of events, all were aware of Mr Churchill's statement that Britain would fight on: "If necessary for years, if necessary alone".
The Continentals did not take this statement seriously. It would make a fine page in history. But there were other tales of this kind. Athens had been conquered by Sparta. The Carthaginians made a forlorn resistance to Rome. Not seldom in the annals of the past had brave, proud states been wiped out.
We were asked repeatedly: "How is England going to win?" and no-one was ever able to answer with much precision - only with blind faith; but this faith never failed!
It seemed justified in early July when an incident occurred which rocked all Europe.
A powerful squadron of the Royal Navy opened fire on warships of the French Fleet anchored at several ports on the North African coast; especially at Oran and Dakar. The Fleet was destroyed and 1,300 French sailors lost their lives. The British had no losses. The effect of this episode on Anglo-French relations was deplorable.
Even so, as intended, it was evidence to America, to the Continent, and indeed to Britain, that the Churchill government was imbued with a resolution quite foreign to its fumbling predecessor. But it did not increase our popularity; because its effect in the Novitiate was also deplorable. The great majority of the forty Novices were indeed pro-British; but they were also pro-French; we too never ceased to feel a unity with France, but we were harangued angrily. Our explanation that the attack was designed to prevent the French warships falling into German hands was not well received.
It generated a lot of partisanship and ill-feeling. So much so that at his next Conference, the Novice Master opened with the words: "Mes chers freres, il faut prier avec des larmes pour vous tous!"
Throughout the month of August rumours were rife of a German invasion of England. Large numbers of powerful long-range batteries all along the French Channel coast came into existence. But the autumn shadows lengthened and no such invasion was attempted. Hitler secretly nursed the hope that England would sue for peace. Indeed the invasion rumours were mocked at: "If the Royal Navy could immobilise a French Squadron in twenty minutes, it would soon make short shrift of the decidedly inferior German Fleet!" The measures it had taken had certainly removed the French Navy from major German calculations.
Barbarossa
On 22nd June 1941 the armies of Nazi Germany attacked the forces of Communist Russia. Hitler's main theme, propagated widely throughout the occupied countries, was that this would be the decisive battle between the two ideologies.
The news that Hitler, like Napoleon before him, had invaded Russia certainly made the world hold its breath; but it came as a tonic to his other enemies. Churchill lost no time in declaring Britain's full support for Russia.
Not so the Novices at Brugelette! Once again there was deep division. All were agreed that the Nazi Regime was indistinguishable from the worst features of Communism. That it was devoid of all theme and principle except appetite and racial domination. Both systems excelled in all forms of human wickedness in the efficiency of their cruelty and ferocious aggression. The ideal solution therefore would be for the two systems to destroy each other. The answer however was not so simple.
Feeling naturally ran high among the five different nationalities which formed the Community. There was support for Germany but also for Russia. On that first day a goodly number hummed "Deutschland über Alles"; but the majority sang the "Marseillaise" (formez vos bataillons!).
Animated discussions concerning the merits of the various Religious Orders in general, and the Society of the Sacred Heart Fathers in particular, were frequent in the Novitiate. These discussions were encouraged.
In September, preceded by a retreat of eight days, the Novices took the three vows of Religion. They thus became full members of the Society. Always a day of great rejoicing in the Novitiate. A new order of life.
Six years of hard study were now about to begin, in another location, the historic city of Louvain, seat of the great Catholic University, founded AD 1425; and renowned all over the world.
One remembered a prayer of St Thomas Aquinas: "Give this life to me then, feed and feast my mind. Thou, the greatest glory man was meant to find".
Louvain
The curtain must now rise on a widely different scene. The city of Louvain is situated in a valley three or four miles in width and twice that in length. It is girded on its western side by a long high ridge through a cleft in which runs the main road to Brussels.
On a summit of the ridge, overlooking the road, stood the College (Scholasticate or Major Seminary) of the Sacred Heart Fathers. Set in its own ten-acre grounds, five stories high with its triple-arched entrance, its three pointed gable-turrets with crosses, its one hundred and twenty gothic-framed windows; and dominating the highway; it was an imposing sight.
First-year students generally regarded its elaborate facade with awe and a certain trepidation! The ten acres provided a large vegetable garden, a prolific orchard, a playing field, a sheep-fold and two recreational parks. The lawn in front of the house boasted a large grove, picturesquely described in the brochure as "un rideau de marronniers" (a curtain of chestnuts). This successfully concealed the house from traffic on the road below.
Indeed on one occasion a French Bishop trying to find the place later told the Rector, with tongue in cheek some thought, that "Nul ne devine si proche une jeunesse serieuse et douee; un peuple d'etudiants, studieux aux jours de classe, exuberants aux heures de delassement".
Some believed him! Some remembered their Shakespeare, and Olivia's description of Orsino: "Yes, I suppose him virtuous; know him noble; of good estate; of fresh and stainless youth"! Some just smiled!!
The brochure described the house as being "Sur une hauteur balayee par tous les vents". Yes, pure bracing ventilation we had up there at all times. In stormy weather the very air seemed to breathe electricity. On one occasion twenty-six windows were shattered by the massive hailstones.
In Winter at one stride came the dark, and sky and hills mingled in one bitter whirl of wind and suffocating snow.
The view from the top storey was superb. To the south lay the historic University-City with its Colleges, its Halls, its Spires.
To the north and east the undulating wooded plains of Brabant: "Le plateau brabancon". Brussels was about twelve miles distant. Malines, the Ecclesiastical capital, about fifteen. As everywhere in Belgium, transport was excellent; train, tram and autobus.
The Scholasticate could accommodate a hundred students, ten Professors and some ten or twelve other Staff. In 1941 it had a full complement.
The two-year course of Philosophy began on 1st October. The principal branches being Metaphysics and Logic; Cosmology; Theodicy; General and Special Ethics; History of Philosophy; and some three or four other minor subjects.
The textbooks were in Latin but the lectures were in French. The officially prescribed textbooks and lectures were, after all, only a guide. It was left to the student himself to add substance and life - with heavenly help and extensive reading!
The College had a fine library. Studies proceeded without incident or hindrance. Once each term we had an outing - "une grande promenade". One could leave the house at 8.00 am and return at 8.00 pm. Each individual decided where he would wish to go; and that could be anywhere in Belgium. It was forbidden to cross the frontier because of the war. Generally speaking, we went to one of our houses, to Brussels, or to a famous locality such as Waterloo.
New Horizons
In December 1941 the world had a rude awakening. Japan attacked the American fleet at Pearl Harbour. Germany declared war on the United States. Britain and America declared war on Japan. We all tried to adjust our thoughts to the supreme world event which had occurred! We could not foretell what course it would take, how long it would last, or in what fashion it would end. But with America in the war we knew that Hitler's fate was sealed. Final victory was no longer in doubt.
December 1941 was indeed a fateful month for Hitler. He met his very first defeat in the war at the gates of Moscow; he could not take the city.
Until now all his campaigns had lasted from three to five weeks. Poland, France, Belgium, Greece, Yugoslavia and others. Russia was different. He always knew he could not take it in three weeks; but perhaps in three months?!
His failure affected all the peoples of occupied Europe. Until now rations were good and plentiful, but with the prospect of further disasters and tribulation ahead, the Germans introduced new controls in 1942. Few victories came to brighten that dark year. Food and fuel were strictly rationed for the first time. The Germans would certainly squeeze civilian supplies to keep going; we all anticipated that!
Rations
We knew that the main ingredients of "war bread" were three quarters rye-flour, one quarter barley and a small quantity of potato-flour. When well-made and well-baked it was quite palatable. Even the eye grew reconciled to the fact that black bread can be wholesome. We were never hungry.
We had, however, other arrangements. The farmers were very short of labour. All the man-power was in prisoner-of-war camps or working in Germany.
From the start of the Occupation in May 1940 the Reich offered voluntary work in Germany with colourful stories of good pay and conditions. Every bus and tram carried the slogan: "Un bon salaire vous attend en Allemagne". The reality was quite different, and in May 1942 work was made compulsory. Soon half a million men were working in Germany whether they liked it or not, as the pressure upon the German war-machine sharpened.
In these circumstances the College Bursar made a pact with local farmers. Sixty or seventy young men would reap and sow their wheat-harvest in return for so many sacks of wheat; and the same young men would pick their potatoes in return for so many sacks of potatoes. This pact suited both parties and worked very well.
We ground the wheat and baked the bread in the College. The bakery was in a corner of one of the cellars; a little 'two-storey' building with a fire of wood on the 'ground floor' under the oven, which was the 'first floor'.
It could take about twenty loaves which were manipulated with a wooden 'oar'. The bread was rather rough as "nothing was taken out", so it certainly merited the title of 'wholemeal' and was very wholesome and very tasty.
Fuel, coal and coke were a much bigger problem in these first winters in Louvain. We always had enough for the kitchens and for a large round iron stove installed in the centre of the main study-hall; but the supply for the central heating system and for hot water was uncertain; and usually came piecemeal. Once could, of course, spend the evening in the study-hall, but the majority preferred to study in their rooms, with a blanket, perhaps, round their shoulders. We always rose at 5.00 am, but shaving had to be postponed. The water would be frozen solid; a block of ice!
Communications
Winter is usually very cold in Belgium; "les grands froids"! Skating is a very popular sport. However, if "Winter comes, Spring wont be far behind", and the Spring of 1942 brought our first letters from Ireland.
They came via Spain and Switzerland under the supervision of the Red Cross. After that we managed to get a letter about every three months.
In those days there was a sort of chilly comfort in thinking how unimportant one's personal affairs were. But when that sort of comfort had chilled one quite thoroughly came the warmth - the feeling that nothing mattered except personal feelings!
Easter, like Christmas, was a great Festival. People came from all over the city to the great Benedictine Abbey of Mount Caesar for the Solemn High Mass. Listening to the choir singing the Easter greeting: "Salve festa dies, toto venerabilis Aevo", transported one to another world.
By June 10th the term was over; lectures would not start again until October.
Summer Holidays
During the summer holidays most of the students went home for a time or did some propaganda work for the College. The Flemish students always returned with quantities of wheat. This made a welcome addition to the allocation given by the farmers.
The four candidates for the future English Province spent the holidays in Tervuren, our junior boarding school. It was a large building with accommodation for several hundred boys. It was also ideally situated. The nearby Forest of Soignes was perfect for exploratory walks. The great parks; the Arboretum; the great Museum of Central Africa were very convenient. So too were the city of Brussels, and the ancient shrine Notre Dame au Bois (Jezus-Elk); both just a few kilometres away.
Here, even in war-time, the food was excellent and plentiful, and there was an abundance of hand-rolling cigarette tobacco! The ration at Louvain was a mere 50 grammes per week.
Best of all we had a good radio-set, all to ourselves, for the BBC bulletins and of course for "Lilli Marlene"!
The German Gift
In August 1914 a famous Regiment of the British Army, "His Majesty's Irish Guards", marching through London on their way to the boat-train, sang 'Tipperary'. At Piccadilly Circus one of the men improvised a verse: "Goodbye Piccadilly, farewell Leicester Square ... It's a long, long way to Tipperary; my heart lies there". The Londoners loved the words and the tune. It became the most popular song of the First World War.
Something similar happened in the Second World War; only this time on the enemy side. In August 1941 the German soldiers' radio station at Belgrade was put on the air. Among the equipment was a case of records, including "Lilli Marlene".
The song was broadcast and became an immediate "hit". All over Europe people were whistling it and humming it. It was translated into Italian and French. Marlene Dietrich sang it in her native German; but also in English:
"Underneath the lamplight by the barrack gate, Darling I remember the way you used to wait"!
No-one had ever heard it anywhere before. Yet in some curious telepathic way it sprang up all over Europe in countless squares and streets and pubs; wherever soldiers gathered.
The living improvisation of peoples to whom victory had come; not with the trumpet notes of a Siegfried, or the clarion call of a Cromwell, but as a common earth touch; a warm bawdy link with the boisterous mobs of the past, of Dickens, Shakespeare, Chaucer. The song was broadcast every night at 10.00 pm by Radio Belgrade. In fact, it became the station's signature tune.
War Bulletins
"The main part of the fighting seems to be in the elbow of the Don"!
This item was broadcast by the BBC in early August. The German drive to the Caucasus had culminated and foundered during the summer and autumn of 1942. It would lead to Russian Victory at Stalingrad.
Other news of the war we got from the German Army magazine, 'Signal'.
It is said that in wartime there are always three versions of the news. The Allied version, the enemy version, and the true version! 'Signal' was published in twenty languages, and in 1942 had a circulation of three millions. We used to buy the French edition.
But strictly speaking it was never a news magazine. Its main circulation was outside Germany, and was meant for the consumption of the peoples of occupied Europe. Its aim was to show them the excellent conditions of life under the Nazi regime; and the power and might of the German armed forces in all theatres of war.
The campaign, however, which received more coverage than any other was the struggle against Russia; but "Operation Barbarossa" was the blitzkrieg that failed.
Signal was created as an instrument of boosting the war effort by publicising German victories to the conquered peoples and to the army itself. When these were no longer forthcoming, Signal had lost its "raison d'être".
Avid for news of the war, and especially "home news", we used to scan every picture and devour every word. Signal's design and format were based on the American Life Magazine and have been copied by many European publications since the war, notably "Paris Match" and "Vogue". It represents the finest collection of colour photographs of the Second World War in Europe.
New Things and Old
In Total War it is often quite impossible to draw any precise line between military and non-military problems; and even, sometimes, between military and religious journeys!
On 7th December 1942 our Religious Community made a Pilgrimage to the Shrine of Our Lady at Banneux.
Banneux is a small town in Eastern Belgium near Liege. It was here that, in 1933, the Blessed Virgin appeared several times to Mariette Beco, a young girl of 13, and told her: "Je suis la Vierge des pauvres, je viens soulager la souffrance" (I am the Virgin of the poor, I come to relieve suffering). In 1933, and still more during the war years, there were indeed many poor and much suffering in Belgium.
The purpose of our pilgrimage, however, was to request help for two of our men, then in France on a very special and very dangerous mission for the Congregation.
We boarded the train at Louvain at 6.00 am. It was a military train on its way from Paris to Berlin, packed with German soldiers; all young recruits sent to France for training.
The train had a few coaches reserved for civilians. The troops respected the "reservations" but clearly did not consider the corridors as 'reserved'. They lay on the floors sound asleep and 'packed like sardines'. To get anywhere one had, quite literally, to step over them!
We reached Banneux, however, without incident, in time for Solemn High Mass at 10.00 am. We were sixty-six in number, and had a very enjoyable and spiritually profitable day.
No doubt, surveyed in the after time, much that is set down from hour to hour, under the impact of events, may be lacking in proportion or may not seem accurate. But in spite of the turbulence of the times and the many disasters that follow in the wake of war, one's prayer-life was lived in a stream of coherent thought, capable, when necessary, of being translated with great rapidity into appropriate action. The odds were great; the margins small; the stakes infinite. The petitions of our Pilgrimage to Notre Dame de Banneux were answered to the full.
Fresh Fields
1943 was a vast improvement on 1942. Food and fuel were again plentiful; and the war situation was more favourable to the Allies. The Germans were defeated at Stalingrad and at Kursk. Sicily was invaded.
On 14th March the Community celebrated the Centenary of the birth of our Founder, John Leo Dehon. The Rector, who as a young Religious knew Fr Dehon, gave an excellent conference on Dehonian Spirituality: "This spirituality is primarily sacrificial. The Religious must adhere to Christ to such a degree that he is identified with him, complies with all his desires and carries out all his promptings in the way which he desires, thus continuing his ministry and his Passion. Renunciation is essential as the primary condition for this work. We must have no other will but God's!" A lucid and formidable programme.
A very important episode in the life of the students and of the College must now be examined. The period of office of the Rector, Julian Jacques, was at an end. Father Jacques, of Brussels, had been Rector for nearly six years. He was not popular. A strict disciplinarian and something of a martinet.
He was a Philosopher, his written articles often began with the words: "Dans le Gethsemane Jesus est seul" and continued in that strain.
But his weekly conference was always excellent and his spoken words were often memorable: "C'est quand vous etes seul dans votre chambre que vous devez cultivez le gout de la priere".
He was highly respected, even if unapproachable, and unable to inspire loyalty. Although unable to bend, he was always good-humoured and hard-working.
Perhaps in his soul there were chords attuned to finer spiritual symphonies than our dull wits could discern. He seemed to be aware, by intuition and experience, of a mysterious law governing spiritual energy and the operations of grace.
In his meditations he had mastered the art of concentration: "Fixer les objets longtemps sans etre fatigue"! His personal philosophy clearly was: 'Eternal life is the spur, which the clear spirit doth raise,
to scorn delights and live laborious days'.
His successor, Alfred Bodevin, was a native of Luxemburg and could be described as a "man of the people", which his predecessor was not.
Father Bodevin was an authority on medieval history. His conferences and lectures were laced with personal anecdotes, and anecdotes from history; and were always followed with great interest. All his remarkable qualities fitted the need.
His personal force and genius, combined with so much persuasion and contrivance, swept aside many obstacles. His personal buoyancy and vigour were a tonic, and his comprehending spirit sometimes touched the sublime.
Other conferences, some of them memorable, were given by the Spiritual Director, P Carpentier SJ. It was always evident that the ideals he sought to impress on others were partial transcripts from his own inner life.
His strenuous advocacy of prayer was also born of his personal experience: "Get more prayer into your life if you can" was a typical piece of advice. "Follow the attraction of the Holy Spirit, for all souls are not led by the same path" was his tolerant counsel.
During the entire six-year course of Philosophy and Theology, the Professors and Spiritual Directors were Jesuits. We were all aware of their geniality and helpfulness, but could hardly suspect their inner drama of soul, their mystic immolation and unceasing recollection.
Pastures New
The two-year course of Philosophy having been successfully completed, a new phase in the life of prayer and study now opened. The four-year course of theology.
This course was followed at the Jesuit College in the city, and involved a twenty minute walk each way, twice a day, five days a week, in all weathers.
Long preparation and thoroughness had enabled a complete programme to be devised, which all were obliged to follow by iron routine. Indeed, routine seemed to be all that a student's life need consist of, structurally, until the scaffolding is removed later; and one sees how much more there must have been. A person can be outwardly unaltered and yet discover that, inside, without even noticing it, he has travelled a great distance.
There was always an abiding tranquillity; perhaps Canon Law dictated the pace, not our personal aspirations!
All this, however, is not what our modern secular media-led civilisation can possibly understand.
After Mass of the Holy Spirit on 1st October the Jesuit Rector came to the Assembly Hall - the Aula Maxima - to greet us in Latin. It was remarked that he sounded like "Cicero addressing the Senate".
"Patres conscripti; souhaito vobis omnibus bene adventum".
Over the door of the Hall was a large plaque which advised us, in Latin: "Let them anxiously and constantly apply their minds to their studies. Let them, in their prayers, frequently ask for the grace to advance in learning".
All the text books and all the Lectures were in Latin. It is supposed to be a dead language; but all our Professors spoke it with great ease and great fluency. We ourselves found that, after a short time, we could follow them without any difficulty.
Our subjects that first year were:
a) Theologia Fundementalis.
De Vera Religione; De Fide; De Inspiratione; De Ecclesia; De Romano Pontifice; De
Traditione; De Veritate historia Evangelicum.
b) Theologia Moralis; De Sacramentis; De Virtutibus theologicis; De Vitrutibus moralibus.
c) Institutiones Iuris Canonici.
Mid-term examinations were held the first week in February, written only; and the first week in July - half an hour oral, two and a half hours written.
The Oral examination, the one most feared, was held before a Board of three Examiners, each of whom, in turn, asked the questions, while the other two assessed the answers; everything in Latin.
It has been said that being taught by the Jesuits was like "having an audience with history". Their system was shaped to train intelligence and will, so that its products could find and apply Christian solutions, to all worldly situations.
Jesuit education aimed to reinforce will by habit, impose order and discipline, teach punctuality (so that students would get used to doing what they should do, and not what they wanted to!). That morality is best when founded on clear rational principles.
Pride and ambition, even vanity, could be turned to the service of Religion, so also could the classics and the lessons of the past. Men could be taught to lead a Christian life; and to this end no means should be ignored.
It was a noble and ambitious programme.
The Years Between
The period June 1940 to June 1944 was characterised for a great part of the time by that profound tranquillity which leaves little for history to record. Yet we should be mistaken if we therefore supposed that the German occupation could be dismissed as an incident without consequence.
Every Religious Society has, no doubt, its own tale to tell of those trying times.
But the violent changes at the summit of the Nazi regime did not affect, so much as might be supposed, the ordinary life of the occupied nations.
The fighting by now was far away in Russia, in North Africa, at sea. If the flow of life was disturbed, it was in the main unaltered.
But some thrusting spirits ventured forward to play a part in the deadly game of Nazi Politics, with its unparalleled prizes and fatal forfeits and, owing to the conditions of the time, they achieved a fuller realisation of their desires than any of those who have since emulated their proficiency; and there have been many!
In Belgium, the principal thrusting spirits were the Flemish Germanic SS under Staf de Clerq and the Waloon SS under Leon Degrelle.
Both Brigades saw service in Russia, and Degrelle won distinction there. He was, personally decorated with the Knights' Cross by Hitler, who told him: "If ever I had a son I would have wanted him to be like you".
But there was a darker side. The run-up to war is always marked by malignity and misunderstanding. Most of their time was occupied with repressive guard-duty in Belgium. On one occasion they fired a volley through a window of our School at Tervuren, claiming that the black-out was not effective!
They also rounded up Jews. We hid one - a lad of fifteen, and later, a German deserter; they were never found.
We all knew that Jews were being arrested but we believed it was for work in Germany. We did not know they were being exterminated. There were of course other collaborators.
Early in May an incident occurred, close beside the college, which afforded an opportunity for a splendid act of courage.
The reconstruction of events seems to be that a man was made prisoner, by a group of men who had decided upon his death. Late one night they took him to a wheatfield at the back of the College. They pulled a very large sack over his head and doubled-up body. The sack was tied. He was thrown on the ground and beaten - to death as they thought - with heavy clubs.
Men such as these needed little excuse to abuse any unfortunate at their mercy. This was undiluted hatred, showing itself in its most primitive form. Their motives? Political strife perhaps; bigotry; personal grudges; the resentment which those who serve the powers that be feel for those who will not submit themselves to the yoke.
Unsettled times always gives free rein to such feelings. Man's inhumanity to man had lost none of its venom.
They left him for dead but he was still breathing. At 2.00 am loud cries of pain were heard by a student who lay awake. When the cries grew louder the student woke up three others, and all four went to investigate.
They found the poor victim, unloosed him, and in that shivering dawn, with great difficulty and possibly great danger to themselves, brought him to the College Infirmary.
He was a very bad case - fractured skull, broken bones, broken ribs, loss of speech and muscular co-ordination. But these things gradually returned. Altogether he spent over a year in various hospitals.
The students were never told who he was, whose "side" he was on, where his loyalties lay, or who was responsible for his injuries; and in those times it was safer not to inquire too closely!
We were informed eventually, however, that he made a complete recovery and donated a large sum of money to the College, for which it was duly grateful. So be it!
The Ebb Tide
Up to 1943 victory had seemed certain to Hitler and the Nazis. The Swastika flew everywhere. Even in 1944 the banners proclaimed, but now in the German language: "Deutschland Siegt An Allen Fronten" (Germany is winning on all Fronts). But it was clearly untrue, and was obviously intended to boost the German soldiers' morale.
Everywhere the Allies were closing in! Nevertheless, life in the centre of Hitler's empire continued as before, and the most fanatical collaborators still sought every opportunity to flaunt their loyalty.
The bombing of Germany was increasing in intensity. Strategic points in the Low Countries were also attacked. Little or nothing had been done before the war or during the passive period to provide bomb-proof strongholds.
Proper shelters were now constructed in the College basement; but all this took time. We also organised a fire-watch; and a field-guard against possible thieves or looters. This form of service had a bracing and buoyant effect upon everyone.
At the end of May Louvain was bombed. The target was the Railway Station, an important junction. The attack caused appalling chaos in the city. It was indeed a memorable spectacle. First a fleet of planes, "Pathfinders", released hundreds of flares suspended on tiny parachutes. These illuminated the whole area. Next came the bombs, hundreds of tons were dropped and, not for the first time, they hit about everything except the target. Hundreds of civilians were killed and many buildings destroyed or damaged. Two Lancasters were brought down. Devastation was also widespread around the city. Residential areas, and many University buildings, were hit, including the ancient Fonteyn Library.
The SCJ students, among others, spent many hours seeking out the wounded and carrying them to the various hospitals. For this, and other charitable work, they were highly commended by the Civic Authority of Louvain; and the Chief Commissar of Police mentioned them in his Dispatches.
Throughout the late Spring of 1944 everything within the still massive Nazi domain gave an impression of ordered discipline and of permanence.
Law and order held sway in Belgium, thanks to the authority of the suspicious and, sporadically brutal, Nazi Governor residing in Brussels. Part of the population accepted the Nazi Protectorate; and force compelled the rest to acknowledge it.
Students continued to lead the same lives they had led for years. Lives regulated in minute detail by religious rites and observances, by lectures in vast lecture-halls, by classes in classrooms; and by long periods of individual study and reading.
Our principal subjects for that year were De Virtutibus Infusis; De Deo Uno et Trino; De Deo Creante et Elevante; De peccato originali; De Novissimis; De Analysi fidei.
Towards the end of May a certain rumour gained currency among the conquered peoples of the Continent and fanned them to a feverish pitch of excitement. The rumour that the longed-for invasion, the so-called Second Front was imminent.
"Second Front Now"
The previous January the French and Belgian Underground had been given details of a fantastic two-part signal which the Allies would use to alert the Resistance prior to the invasion of the Continent; the so-called Second Front loudly clamoured for on all sides.
The message that followed the 9.00 pm BBC News on the night of 1st June was eagerly awaited. "Kindly listen now to a few personal messages", said the voice, in French.
There was a pause and then: "Les sanglots longs des violons de l'automne" (the long sobs of the violins of Autumn). There it was, the message they had been warned to expect. It was the first line of "Chanson d'Automne" (Song of Autumn) by the nineteenth-century French poet, Paul Verlaine.
According to information passed to the Underground, this line from Verlaine was to be transmitted on the 1st or 15th of a month, and would represent the first half of a message announcing the Anglo-American invasion.
The last half of the message would be the second line of the Verlaine poem. When this was broadcast it would mean that "the invasion will begin within forty-eight hours, the count starting at 00.00 hours on the day following the transmission".
At the local Headquarters of the Resistance in Pleinstraat Louvain, it was a little after 10.15 pm on the night of 5th June when what was probably the most important message broadcast to the Underground throughout the whole of World War II was received.
The message picked up from the BBC broadcast was the second line of the Verlaine poem: "Blessent mon coeur d'une langeur monotone" (Wound my heart with a monotonous languor). The Resistance now knew that the invasion would take place within forty-eight hours. It began, in fact, the very next day, 6th June 1944, at dawn.
The very first intimation we had of the great event was from one of the Sisters on our domestic staff, from the nearby convent.
She gave the news as if she were confessing a fault, a "culp" for herself and her Sisters: "O mon pere, nous n'avons rien fait toute la matinee sauf ecouter la radio"!
Knowing full well that the nuns did not usually spend the whole morning listening to the radio, or any part of the day for that matter, we were taken aback and asked for an explanation.
It was now her turn to be surprised. "Have you not heard, the Allies have landed in Normandy and have established a bridgehead" (Une tete de pont). We had little idea of what a "bridgehead" from the sea meant in military terms; but clearly they were ashore!
The excitement that day was indeed tremendous; a day when little things are remembered long after much else has been forgotten. "Bliss was it in that dawn to be alive" ! We felt as if we were a part of history. History has indeed recorded the invasion of the Continent as an achievement of the highest order. The dramatic story of Europe's greatest ordeal in the Second World War.
The Ardennes
Mindful of the fact that Louvain had not been spared in the opening years of the two World Wars, the Rector decided to evacuate the College. We would go in groups to other houses of our Society in Belgium. Our group of twenty went to Clairefontaine, our Junior Seminary in the south-east of Belgium right on the frontier of the Grand Duchy of Luxemburg recently incorporated into the German Reich.
We arrived at the end of June. "Bounteous Nature loves all lands, beauty wanders everywhere"! The curtain now rises on a widely different scene.
Rolling green hills covered with orchards and woods, rich in streams and springs; the Ardennes constitutes one of the major geographical regions of Belgium.
Clairefontaine, in the valley of the fountains, a name unknown perhaps to secular historians, but rich in Religious legend. St Bernard passed this way on his journey to Claireveaux in the days when the area was called "Beaulieu". Countess Ermesinde established here a great convent for an Order of Nuns. And in 1889 Father Dehon established a fine Junior Seminary for his fledgling Society.
It was here that our group spent the months of July, August and September. Far removed from any main road and from any big town, life was placid and peaceful. Long hikes over the hills; deer-stalking in the woods; swimming in the cool streams; bonfires in the evening around which we sang: "Sarie Marais"; "Morgenrot"; "La Legende du Feu"; "Mon pere ainsi qu' ma mere", and many other numbers from two Scouts' song books; "Tiouli and l'Olifant".
Although well away from the battle-zone, we managed to keep 'au fait' with the news. The situation on the Western Front was agreeable. But the enemy fought desperately and were not easily overcome. Nevertheless good progress was made except for the failure to capture Caen.
This small but famous town, birthplace of William the Conquerer, was to be the scene of bitter struggles over many days.
Beyond the battlefields other events influenced the future. On 20th July came the famous attempt on Hitler's life.
He was holding a Conference in his headquarters in East Prussia when, at 12.40, a bomb placed under his desk went off.
The Fuhrer was only slightly wounded, but all the fury of his nature was aroused by the plot, and the vengeance he inflicted on all suspected of being in it was swift and medieval, and makes a terrible tale.
One general result of the plot was the tightening of security measures everywhere.
Our School at Clairefontaine was now occupied by a company of German soldiers - about a hundred men. However they kept strictly to themselves and did not interfere with us in any way. They occupied the boys' vacant dormitories, and their officers, including a Brigadier, occupied a suite in the residential area.
Liberation
On Sunday 5th September the British tanks rolled into Brussels, and into Louvain a day later.
The Belgians went mad with joy, dancing in the streets and mobbing the soldiers in the tanks and trucks; and feting the Belgian Brigade, which was their vanguard.
Everyone came into the road with flags, banners, wine, and a variety of refreshments, just to savour the sensation of being free again.
In the Southern Sector the Americans made rapid advances through the Ardennes and the Grand Duchy. They were very generous with cigarettes, chocolate, and "cookies" of every kind. We were entertained by them on several occasions in Arlon and Luxemburg. We called on the Bishop Mgr Philippe, our former Superior General, and he gave us a souvenir card +"Semper Memor Josephus" 1944.
But the Western Allies had sustained a strategic reverse. The Germans were still holding out in Holland the Siegfried Line had not been penetrated; there was an enforced pause. But the College term opened as usual on 1st October and lectures proceeded as normal.
Our programme was: De Sacramentis in Genere; De Ordine; De Justitia; De Virtutibus moralibus; De Virtutibus theologicis; Theologia moralis generalis; De Sacramentis in specie.
In mid-October we learned via Rome of the death of Father Kusters. It was remembered that he was the Founder of our Scholasticate at Louvain in 1906; and Fr P O'Sullivan, ordained the previous July, offered a Community Mass for him in the College Chapel, RIP.
A Loaded Pause
It had seemed to many as if the campaign in North-West Europe was virtually over. But the Germans had, unexpectedly, been granted a breathing-space, and they made full use of it. The end was not yet.
Not since Pearl Harbour on 7th December 1941 had the Americans received so rude a shock as when the dawn of 16th December 1944 was broken by the thunder of a thousand guns.
German guns, heralding a most determined onslaught! The German commanders knew the narrow roads of the Ardennes, with their hairpin bends and steep hillsides, very well. They had come that way in 1940.
But in that ill-fated year the French and the B.E.F. did not have a single armoured Division to counter the surprise breakthrough In 1944 the Anglo-American armies were well-equipped with armoured formations; even their infantry divisions were mechanised.
The Germans had the element of surprise but that was all; they were very short of petrol. On any straightforward assessment it was a gambler's throw that, given the Allied strength, was bound to fail; and the Allied counter-strike would be devastating!
The Battle of the Bulge
Nevertheless, when the two Panzer armies struck on a forty-mile front on 16th December, the surprise was complete.
The Allies were taken off balance. Thousands of American soldiers were rounded up, encircled, or over-run.
At Louvain we listened to the war-bulletins in some trepidation. The Germans had reached Dinant, a mere fifty miles away. But they did not cross the Meuse.
For a while neither side seemed very happy about the progress of the battle. However, just before Christmas the skies cleared, and the combined fleets of the R.A.F. and the American Air Force took to the air. They gave the long road-bound German columns a great hammering. But the Ardennes was not good tank country and the German defence was just as stubborn as the American attack. It was a swaying battle.
Villages changed hands more than once and, because of the conditions which featured deep snowdrifts and ice-bound roads, the Allies' progress was far from spectacular.
The battle ended on 16th January 1945 when the Germans had been pushed back to their starting point. They had lost 110,000 men, the Americans 80,000.
One remembered T Campbell's poem on another battle - "Linden":
"Few shall part where many meet,
The snow shall be their winding-sheet,
And every turf beneath their feet
Shall be a soldier's sepulchre".
This was the final German offensive of the war in the West. The reality seemed to be that Hitler had invested all his decisive military strength in this venture.
And it had been badly blunted.
The Winter of 1944-45 was very severe, but fuel was now more plentiful and studies proceeded without interruption.
The war bulletins featured the rapid Allied advance through Germany.
Notable events were the passing of thousands of transport planes, each towing a glider, on their way to Germany, and to the ill-fated adventure at Arnhem. The Rhine was crossed, and large numbers of flying-bombs passed over Louvain on their way to London.
On the night of 29th April the British crossed the Elbe and next day, 30th April, Hitler shot himself and went to join the thirty million who had fallen victim to his ambitions.
The Allies accepted the unconditional surrender of Germany. The Commander-in-Chief made a brief announcement; we heard it over the air. It said: "The mission of this Allied Force was fulfilled at 3.00 am 7th May 1945. Eisenhower".
The announcement was heard in silence. And silence was his greatest applause.
Military history is about people; about how they react to the stresses and strains of war; even when the chronicle and discussion of great military and political events hangs upon the thread of personal recollections and experiences of an individual.
The study of the past is always worthwhile; it would be wrong not to lay its lessons before the future.
The Aftermath
We had come safely through the fighting, and our various adventures had shown us very clearly that all the good prayers and sacrifices of our families and friends, at home and abroad, were not in vain. Their invocations to the Sacred Heart and Mary, on our behalf, did not go unheeded.
In mid-July we went to Tervuren for two months' holiday and relaxation.
It was then we heard of a dramatic incident that occurred at the School gates a few months previously. Long columns of German soldiers, beaten and in disarray, were on their way home. It was clear that the majority did not fully comprehend the realities of their situation, or what was happening. Wellington once said that a beaten army is merely a slightly sadder spectacle than a victorious army! Be that as it may, these retreating Germans were still in a defiant and truculent mood. They suddenly espied the college Rector with his camera, taking snapshots.
They shouted abuse. A Sergeant stormed up, snatched the camera, threw it on the ground and stamped on it. A good camera was destroyed but, given the temper of the hour, all agreed the Rector got off lightly.
The consequences might have been much worse. They were much worse for a German sniper caught just outside the gate of our College at Louvain. This too was during the German retreat. A soldier stayed behind, hidden in a copse. He was clearly there for several days and may have been a deserter. But he shot and killed a British soldier, and then came out with his hands raised. Three Britishers went to take him, and one dragged the German's own bayonet from its scabbard and plunged it deep into the man's guts. There is never any mercy in any quarter in any army for snipers!
The road across those years of the most merciless of all wars of which record has been kept, was long and hard and sometimes perilous.
Many perished upon it. Those who marched forward to the end will always be grateful; and proud of the privilege.
Reflections
We returned to Louvain for the academic year 1945 - 46. Ordination year! We were reminded that a great prize was in view; and studies and decisions must be unhurried. This might well be the most important year of our lives!
Our Jesuit Professors reflected, not only in their theological lectures but also in their Spiritual Direction, on that very distinctive mark of Catholic spirituality, as opposed to all systems of private judgement or self-guided mysticism, that inner experience must be brought to the test of objective dogma, and also should be moulded by that comprehensive tradition of practical religion which is embodied in the admirable structure of Catholic discipline. A fixed yet rational standard of belief, and a clear-cut consistent philosophy whereby to assay all new forms of learning.
The students found nothing repressive or mechanically imposed in this teaching. It is only mis-guided individualism which is eliminated. When licence is obviated liberty is increased.
Within the great corporate life of Catholicism there is ample room for every individuality. Dehonian Spirituality is, of course, based on the life and teaching of Fr Dehon, on love of God and Reparation to the Sacred Heart.
With equal soundness of spirituality and accuracy of insight, the Dehonian Spiritual Direction counselled the elimination of anxieties, distractions and worries, not so much by direct counter-attack and detailed defence, as by the energising power of a great ideal. In our case the immediate ideal was Ordination. This would take place in July.
The war was over and won, but a shadow had fallen upon the scenes so lately lighted by the Allied victory.
The Communist parties in Europe were encouraged by Russia to seize totalitarian control everywhere. Mass expulsions of peoples, especially Germans, on a scale grievous and undreamed of, were taking place.
All this caused alarm and consternation in Western Europe and was constantly debated by the students.
The Easter holidays were spent on a cycling tour of Holland, with 'bases' in our Houses there; especially Bergen, Helmond, Heer and Nijmegen.
The Rhine bridge at Nijmegen still bore the scars of the fierce hand-to-hand fighting that had taken place there. We crossed the frontier into Germany here and there; but only for short distances. Later, we spent a few days cycling in the north of the Grand Duchy of Luxemburg.
For the third term of this third year of theology the programme included: De Ordine; Notiones de Clericis in specie; De Religiosis, De Censuris; De Iure; De Prophetis in Israel; De Scriptis Joanneis; De Libris historicis.
Sacred Orders
At Whitsun we received the Deaconate at the hands of Monsignor Leo Joseph Suenens, Vicar General of the Archdiocese of Malines; later to become its Archbishop and Cardinal.
One month later, on 16th July, we were ordained Priests.
Ordination is never a sudden romantic achievement. It is the fruit of many years of humdrum faithfulness and preparation and hard study.
When the Provincial presented the ten candidates to the Bishop and formally asked him to ordain them, the Bishop in turn asked him the prescribed question: "Scis eos esse dignos?" (Do you know if they are worthy?). Each knew in his heart that he was not worthy. But he took consolation from the words of St Paul that: "Christ died for us while we were yet sinners".
Each Ordinand was also more profoundly and more personally moved by one or other aspect of the three-hour ceremony. For some it was the laying-on of hands with the invocation of the Holy Sprit and the Authority to Absolve. For others it was the presentation of the Chalice and Paten with the commission: "Accipe potestatem offere Sacrificium Deo, Missam celebrare tam pro vivis quam pro defunctis" (Receive power to offer Sacrifice to God, to celebrate Mass for the living and for the dead).
For all it was, of course, the greatest day of their lives, the goal of all their desires, never to be forgotten. They were also deeply conscious of the words of the Divine Master: "You have not chosen me, I have chosen you, and I have commissioned you to bring forth fruit; fruit that will last".
Each one felt as if he were walking with Destiny and that all his past life had been but a preparation for this hour and for this trial.
Wordsworth's "Intimations of Immortality" was relevant:
"Hence in a season of calm weather
Though inland far we be,
Our souls have sight of that Immortal Sea
Which brought us hither
Truths that wake to perish never:
Nor all that is at enmity with joy
Can utterly abolish or destroy."
United in Prayer
They knew they could still count on the support of their fellow-priests and Religious and on the help and the prayers of their families and friends.
The sacred words of the Communion Antiphon of the Ordination Mass, as sung by the Choir, were also very consoling and supportive: "Iam non dicam vos servos sed amicos" (I do not call you servants, but friends).
First Masses were celebrated next day in different localities, some in the Scholasticate and some in local churches. F Murray and G Jordan said their First Mass in the Irish Franciscan College, founded in Penal Days - early 16th century.
On 18th July they left for a two month holiday in Ireland; their first visit there for seven years. It is the custom in Belgium for the newly-ordained to visit the various Colleges and Houses of the Society for Mass and celebrations -Tervuren, Burnot, Clairefontaine, Lanaeken - in all of which, on and off, we had spent happy holidays. We were invited but decided to postpone the visits to a future occasion.
But we visited Malpas, Earl-Shilton and Redbourn on our return journey; renewed old acquaintances and met new friends in very enjoyable surroundings.
We arrived back in Louvain on 28th September for the fourth and final year of theology.
Belgium was recovering rapidly from the war. But it is often in these periods of tragic confusion that the living realities of the future germinate, and the sinews of rebirth are fashioned.
The Last Stage
The final, post-Ordination course was comparatively easy-going; twelve lectures per week compared to twenty in previous years. We had, among other subjects: Theologia Pastoralis; Historia Ecclesiastica; De Theologia Morali et Iure Canonico; Exercitia scholastica; Historia dogmatum; Historia Religionum; Archaelogia Christiana.
The flash of recollection, the mere placement of the past, the assembling of details, one after the other, recreate the mosaic of yesteryear; and give a pleasure that is by no means discountenanced by the grim images of war.
One cannot expect memories to come back without the normal wear and tear of years; but there are details here and there that stand out like landmarks and call for random, if intricate, examination; "as music sweetly played".
Musical evenings at the Jesuit College were such landmarks; and a much-valued recreation. The choice of music was by personal request and attracted talent from various groups in the city. The lovely tunes: "Mississippi" and "Swanee River" brought back fond memories, as did Tom Moore's "Irish Melodies" with their reminders of the Eternal values of light, life and love:
"No, the heart that has truly loved never forgets,
But as truly loves on to the close.
As the sunflower turns on her god when he set
The same look which she turned when he rose".
The Easter holidays were spent in holiday-camps mostly in East Flanders and at the seaside. Many children and young people had suffered privation during the war, and the Belgian authorities arranged holiday-camps for them. SCJ students took part in this work and found it very interesting and rewarding.
It is not easy in these latter days to portray for another generation the years of intense moral and physical stress and exertion through which we passed; an intensity never before experienced. Life in those days was an endless moving picture, in which one was an actor; and on the whole enjoyable. But the years 1939-1947, which are the staple of these notes, exceeded in vividness, variety and execution anything we have ever known.
The year 1947 brought news of the Official Foundation of the new English Province of the Society of the Sacred Heart Fathers. This was good news indeed; future students would not be enforced exiles. They would feel free to go abroad, or take again their homeward road.
Our own trials and troubles had borne fruit; the past and the future would join. The possible sacrifice indeed was terrible, but the enterprise was great and was needful.
In a world distraught by civil and military debacle they could exhibit a coolness of judgement and an immutability of purpose in no way inconsistent with their Religious Vocation; but which were in fact the necessary effects of it. They could identify with John Keats in his eager quest for a new life and new horizons:
"Then felt I like some Watcher of the skies,
When a new planet swims into his ken,
Or like stout Cortez, when with eagle eyes
He stared at the Pacific,
And all his men gazed at each other
With a wild surmise,
Silent, upon a peak in Darien."
The intensity of their feelings on one subject made them tranquil on every other. One overpowering sentiment had subjected to itself earthly ambition and earthly fear.
It sometimes might lead them to pursue unwise ends; but never to choose unwise means. There is only one thing more important than doing what you have set out to do, and that is after you have done it to feel that it has been worth doing.
"The Light of Other Days"
The vision of a new Vocation rooted far back in the old, drawing its strength from two thousand years of faith instead of its weakness from a hundred.
Between survival and victory there are many stages. Two years in the Novitiate, two years at philosophy, four years at theology, and usually on the Continent two years prefecting and teaching in the colleges. It is a long professional course.
The British-Irish Province is deeply conscious of the debt it owes to the former Belgian-Luxemburg Province for the training and hospitality extended to its students during their formative years. They would remember in the after-time what happy profitable years they had spent together, and what staunch friends they had made.
Human society can grow in forms not always comprehended by the secular world. The International Major Seminary was a grand school for anyone; an "Alma Mater". Education stays with you for the rest of your life. A returning, visiting "almunus", revolving many memories, might reminisce: "Here was where I received my personal education. This is my old school. Whatever curriculum and discipline other people may cling to or rebel against from their student days, here is where my standards were established".
To obey, or try not to obey, to revolt against or slyly circumvent; but always either way to persevere. Standards which, no matter how regarded, can never be forgotten; we wear them in the deep heart's core. It was a wide canvas, crammed with a wide variety of characters.
Discipline, Community life, good comradeship were among the lessons it taught and these were just as valuable as the lore and the learning of the Lecture-Halls. The SCJ students at Louvain were privileged to have had both.
They were very conscious too of their Dehonian Heritage. Their spirit would be their unity in every land, their ideal, their rallying-point in every clime.
38 They would be messengers everywhere of a Love that is unrequited, but the more unrequited the more abounding in love. Dedicated to the same cause and nourished from the same spiritual rock, however varied their apostolate might be, they would form none the less one great homogeneous family; faithful at home and steadfast still abroad. But they lived and learned in the world of Saint Thomas Aquinas, with his Scholastic Philosophy and Summa Theologica. A world about to die.
With Vatican II waiting below the horizon, a world about to be born:
"Among new men, strange faces, other minds,
The old order changeth, yielding place to new
And God fulfils himself in many ways" (Arthur)
"The Flowers of Other Years ..."
These memoirs are dedicated to the students of the then future English Province who are mentioned by name. And to the much greater number whose names are not mentioned but are, nevertheless, very much present therein; and without whose presence there would be no memoirs to write.
It is a very great, and indeed unique, privilege to be their voice; to feel like:
"One who treads alone some banquet hall deserted,
Whose lights are fled, whose garlands dead
And all but he departed."
They are also dedicated to all those other wonderful people, families and friends, to whom we owe so much; who, during difficult and dangerous times, struggled and sacrificed on our behalf; and prayed for us unceasingly:
"All this, and more endearing still than all,
The constant flow of love that knew no fall,
All yet, still legible in memry's page,
And still to be so to my latest age,
Adds joy to duty, makes me glad to pay
Such honours to thee as my numbers may;
Perhaps a frail memorial but sincere,
Not scorned in Heaven though little noticed here,
That mem'ry keeps of all thy kindness there,
Still outlives many a storm that has effaced
A thousand other themes less deeply traced."
(From Wm Cowper's "Ode to his Mother")
Post Scriptum
Though years have stretched their weary length between, and on their graves the mossy grass is green; yet we, in our turn, still pray for them every day and, in deep gratitude, will continue to do so to that "latest age".
Deo adjuvante, Amen.
Postremo Lovanii, familiae Provinciae Angliae, alumno.
Atque in perpetuum; Kalendarium Collegii Facultatisque Theologicae
Lovaniensis, Sancto Joanni Dicatae; Ave atque Vale.
Hospes nemo potest immemor esse tui.
G Jordan SCJ
Northampton
November 1999 Deo Gratias