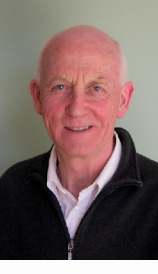 I'm very sorry to inform you of the death on Sunday 2 April 2017 of Fr Owen Wynne at Inchicore Road, Dublin. Owen's sudden death is a great shock for all of us. We know that he had often been sick over the years; but, while his health was failing, he still seemed strong enough. I have spoken to Owen's family who have always been very supportive of him over the years.
As always, let us remember Owen, especially today and give thanks to the Lord for his life and his ministry. During his life Owen accepted many different roles and responsibilities in the Province. Having left Dublin in 1945, he began at Earl Shilton and was professed on 12 September 1951 and ordained on 5 July 1959. He took on the role of Prefect of Studies several times at Woodcote and was also appointed a House Councillor. He gained a BA Hons in French, Diploma in Education, Teaching Certificate and Catholic Teacher's Diploma in Religious Education. In the early 1970s he worked as Head of the French Department at the nearby St Michael's School and also taught RE there, while living as a member of the Smithstone community. He moved to Gateshead in 1974 to become Novice Master and then in 1976 he went to the parish in Market Rasen. In 1977 he was appointed to the retreat staff at St Joseph's, Malpas, leaving there in 1979 to work in the parish at Northampton, and then moving in the early 1990s to St John Vianney's. After this he went once more to St Joseph's, Malpas, working in Promotions, the retreat apostolate and supporting the Lay Dehonian group. Over the years he also served as Provincial Councillor several times. He moved finally back to his home town of Dublin, where he lived as a member of the community at Inchicore Road.
So let us commend Owen to the eternal mercy of the Lord. Eternal rest grant unto him, O Lord, and let perpetual light shine upon him. May he rest in peace. Amen.
His body will be reposing at 66 Inchicore Road from 10.00 am on Wednesday 5th April, prior to Removal to St John Vianney Church, Ardlea Road, arriving at 5.30 pm. His Funeral Mass will take place at 11.00 am on Thursday 6th, followed by burial at Dardistown Cemetery.
Please keep the members of his family in your prayers too at this time – his brothers Paddy, Dick and Peter, and sisters Maura, Phyllis and Betty.
John Kelly SCJ
________________________________________________________________________________________________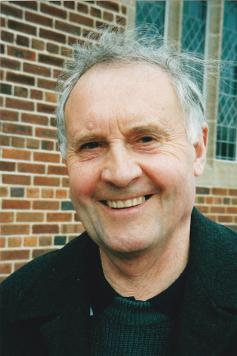 Congratulations
to Br Richard Moran
on his Golden Jubilee of Profession
(2 February 2017)
________________________________________________________________________________________________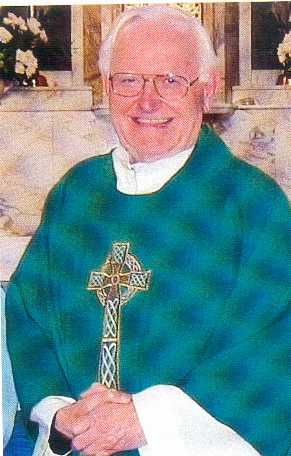 We are sorry to inform you of the death of Fr Tom McShane on 5 November 2016. He died peacefully in the early morning, in the care of the Little Sisters at Plymouth Grove, Manchester, where he had been resident.
Tom received all the prayers and comfort of the Church before his death. He was very grateful to everyone for their prayers during his last days. We commend Tom to the Lord, mindful of his many years of service as a Religious and Priest of the Sacred Heart. We also remember at this time his family and his many friends in the various places where he served as a priest.
Eternal rest grant unto him, O Lord, and let perpetual light shine upon him. May he rest in peace.
Funeral details:
At 11.00 am on Thursday 17 November there will be a Reception and Mass at The Little Sisters of the Poor,St Joseph's Home, 52 Plymouth Grove West, Manchester, M13 OAR. Then at 5.00 pm on the same day the Reception of the Body will take place at Holy Rood, George Street, Barnsley, S70 1AX.
There will then be a Requiem Mass at Holy Rood Church on Friday 18 November at 1.00 pm, followed by burial at Cudworth Cemetery, (Barnsley) Church View, S72 8DD at 3.00 pm.
_______________________________________________________________________________________________
JUNE 2016
ST JOHN OGILVIE'S PARISH, IRVINE,
RETURNED TO THE DIOCESE OF GALLOWAY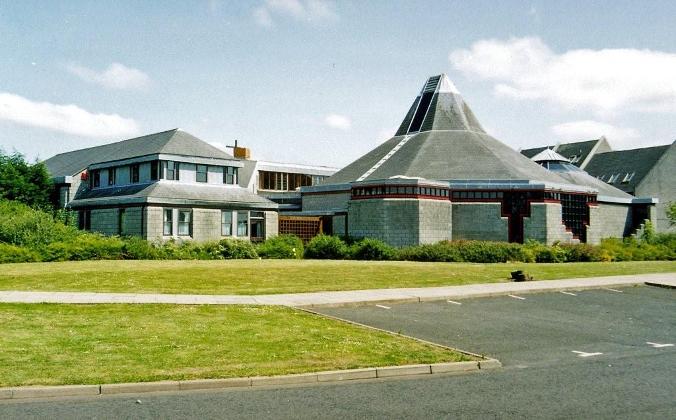 On 30 June 2016 the Sacred Heart Fathers handed back the pastoral care of St. John Ogilvie's parish to the Diocese of Galloway. For the Sacred Heart Fathers it is always sad to leave the places where we have ministered for so many years. Our thanks go to all those who have served the parish in any capacity since the beginning, SCJ members and parishioners who have given such dedicated service to the parish. We will now focus on building up our ministry in Scotland through our presence at Smithstone House. While parting brings sorrow, we trust in the Lord and His plan. Sincere thanks to all and every blessing for the future life of the parish.
_______________________________________________________________________________________________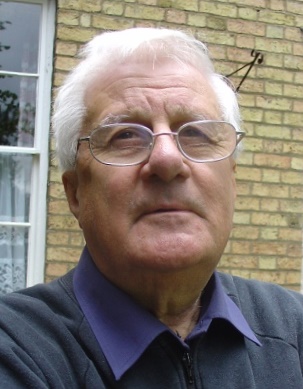 Fr Philip Bailey SCJ died peacefully on 21 April at Scunthorpe General Hospital. With Philip's death we again lose someone who was connected to the early days of our Congregation in Britain and Ireland.
Philip was born on 9 November 1927 in Earl Shilton, Leicestershire. From the age of 11 he attended the Sacred Heart Fathers' junior seminary there, moving at 16 to the senior seminary and making his First Profession on 8 September 1945. After his Profession he concluded his studies in Rome, gaining a Doctorate in Theology at the Gregorian University. He was ordained a priest on 22 December 1951 at the Basilica of the Twelve Holy Apostles in Rome. He then spent almost twenty years teaching Scripture to the SCJ students at Malpas, Cheshire, before going to Appley Bridge as Rector in 1973, and serving as Provincial from 1974 – 77. After this he became Parish Priest at Market Rasen, where he stayed for thirty years, at the same time taking on the job of Chaplain at RAF Binbrook until its closure in 1988. In 2008 he retired to St Norbert's, Crowle, before moving finally to Greenacres Care Home nearby in 2015.
Throughout his life Philip enjoyed many varied interests, including writing and study, history, languages, woodcarving, photography and gardening. He was a quiet and gentle man but was very available to all his parishioners. He is very fondly remembered by many of them, who visited him in hospital. Yesterday afternoon Philip was visited by one of the priests from Scunthorpe and after his death the local Dean said the Prayers for the Dead.
So let us commend Philip to the Lord, whom he served all his life. We pray too for Philip's family and friends.
FUNERAL ARRANGEMENTS:
Prior to the removal, Philip's body will be reposing at R Wallace and Son's funeral home (27 West St, West Butterwick, Scunthorpe DN17 3JZ).
His body will be received into St Norbert's Priory (37 Fieldside, Crowle, DN17 4HL) at 6.00 pm on Monday 4th May.
The Funeral Mass will take place there at 11.00 am on Tuesday 5th, with the burial afterwards at Mill Lane Cemetery, Earl Shilton, Leicestershire LE9 7AY.
Eternal rest grant unto him, O Lord and let perpetual light shine upon him. May his soul and the souls of all the faithful departed, through the mercy of God, rest in peace. Amen.
John Kelly SCJ
___________________________________________________________________________________________________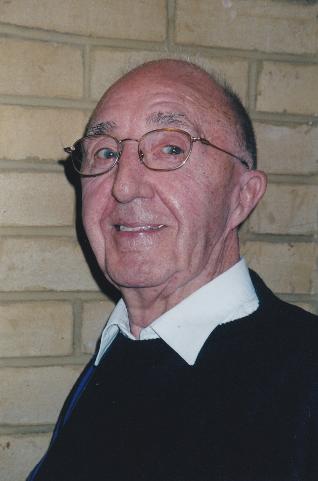 I am very sorry to have to inform you of the death on Friday 7 November of Br Francis Murphy SCJ. From living with Francis over the last while, I knew that his strength was diminishing, but I know that he was very much at peace and reconciled with his stage in life. However his death still comes as a shock to us all. For himself, Francis often spoke about how he felt his life was probably drawing to a close.
Francis was a man of great faith. His faith had been nourished from his earliest days in Liverpool. Throughout his life and ministry we can see how he tried to live this faith to help people experience the love and mercy of God. Francis had a great sense of humour, and one of his greatest qualities was being a great listener. He had a deep sense of empathy for people. These qualities enabled people to share their life story with him - he would give that person time and encouragement. I think this is one of the reasons why he is so fondly remembered by so many people. Francis had a great sense of availability. He lived and worked in many of our houses and parishes over the years. He even accepted the call of the Lord to go to the Congo and India. Finally he had a great love for Ireland, so it was kind of the Lord to call him from Dublin, where he will be buried. Let us commend Br Francis to the Lord, in whose abundant love and mercy he trusted.
Funeral arrangements:
His body will be arriving at 66 Inchicore Road, Dublin at 3.00 pm on Tuesday 11 November and will repose there until 4.45 pm the next day.
His coffin will then leave Inchicore for St John Vianney Parish Church, Ardlea Road, Dublin 5, with the Reception of the Body taking place there at 5.30 pm, Wednesday.
The Funeral Mass will be held at 11.00 am on Thursday.13 November at St John Vianney followed by burial at Dardistown Cemetery.
Eternal rest grant unto him, O Lord, and let perpetual light shine upon him. May he rest in peace. Amen.
John Kelly SCJ
______________________________________________________________________________________________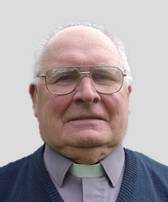 Fr Seamus Jones SCJ sadly died on Wednesday 4 June. Throughout his life he was dedicated to the Congregation and to our apostolate. Over the years he served the Province in many different roles and as Provincial from 1977 – 1983. As Provincial one of his great achievements was the establishment of the Congregation in Ireland – from our first house at Palmerston Road in 1978 to our presence at Inchicore Road and Ardlea parish. Seamus had many other pastoral achievements over the years – such as the parish community at Baguley – beginning with the community from a council house and ultimately establishing the Church, house and centre using his "buy a brick" scheme. He also went to St. Joseph's parish Stockport. From a very run down situation he worked to establish the parish and SCJ presence. In later years he went on to serve at Redbourn, Ardlea, Stella Maris and ultimately retired to St. John's.
Most of all I think we remember his kindness and pastoral zeal from his earliest days. Seamus gave his whole life to the Lord in the service of the Congregation as a religious and priest. He had a great insight into people and was very supportive and encouraging in his advice. We commend him to the Lord in whose vineyard he spent his life.
His body will be received into St Joseph's, Stockport, at 7.00 pm on Monday 16th June. The Funeral Mass will take place at 12.00 on Tuesday 17th, with the burial approximately 2.15 pm in Malpas Cemetery.
In CJ,
Fr John Kelly SCJ
_______________________________________________________________________________________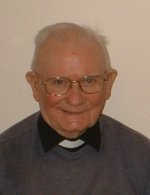 You will be sorry to hear of the death of Fr Gerard Jordan. Gerry passed away peacefully in his sleep during the early hours of this morning, Tuesday 6 May. As you know, for the last few weeks his strength had been failing and in his heart he was preparing to meet the Lord. So let us commend Gerry to the Lord.
Some weeks ago, at Hugh's invitation, some of Gerry's relatives came to visit him at St John's. Gerry was glad to see them and providentially it also gave him a chance to say goodbye. So we pray also for Gerry's relatives and friends. With Gerry's death we lose a close connection to the early history of our Province. As you know, Gerry was invited to join the Congregation while he was still in Ireland. He left his native Sligo and, after spending a short while in England, went to Belgium. He wrote about his experience in Belgium in his short book 'Formation in the British-Irish Province of the Sacred Heart Fathers 1937 – 47'. As the German Army advanced, there was a push to get to the shore to return to England. This was an extremely difficult experience for the young SCJs and ultimately Gerry spent the War years with John Ryan and Frank Murray at Brugelette and he remained there until he was ordained a priest. It was only after his ordination that he was able to return to England, and later to Ireland.
Gerry spent time teaching at Earl Shilton and in 1947, when we were made a Province, he was one of the first Provincial Councillors. He later went to Market Rasen to establish our presence there. He taught Philosophy at Malpas and served happily at Woodcote as teacher and bursar. In later years Gerry ministered at Northampton, dedicating huge energy to mission appeals. Finally he retired to Stockport, where he spent his last years in retirement. For some years now Gerry was the senior member by Profession in the Province.
So let us commend Gerry, Religious and Priest, to the Most Sacred Heart of Jesus. Eternal rest grant unto him, O Lord, and let perpetual light shine upon him. May he rest in peace. Amen. Let's also keep the community of St John's in our prayers during these days.
The funeral arrangements are as follows:
Wed 14th May , 7.00 pm - Reception of the Body & Vigil Mass at St Joseph's Church, Tatton St (off St Petersgate, Stockport, SK1 1EJ)
Thurs 15th May, 12.00 noon - Funeral Mass at St Joseph's, Stockport (followed by burial at Malpas Cemetery approx 2.30 pm).
In CJ,
Fr John Kelly SCJ
(Provincial)
____________________________________________________________________________________________________________________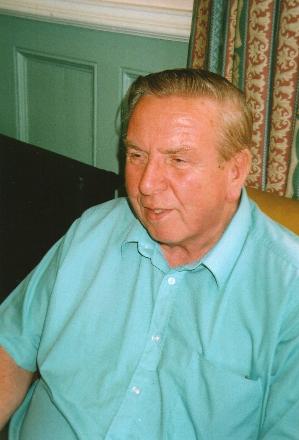 ____________________________________________________________________________________________________________________
You will be sad to hear of the sudden death of Fr. Frank Calnan. Frank died peacefully in the early hours of Saturday morning, 15 March 2014. Let us pray for Frank and give thanks to the Lord for his life and many years of ministry. We also remember his sister Margaret and relatives.
Fr. Frank's body will be received into Sacred Heart, Weston Favell, Northampton, on Tuesday (8 April) at 7.00pm (with Mass). The funeral Mass will be on Wednesday (9 April) at 11.00am. Frank will be buried on Thursday (10 April) at Malpas cemetery. We continue to pray for Frank and offer our condolences to his sister, relatives and friends.
Eternal rest grant unto him, O Lord, and let perpetual light shine upon him. May his soul and the souls of all the faithful departed rest in peace. Amen
Most Sacred Heart of Jesus. Have Mercy on Him.
In CJ,
John Kelly SCJ