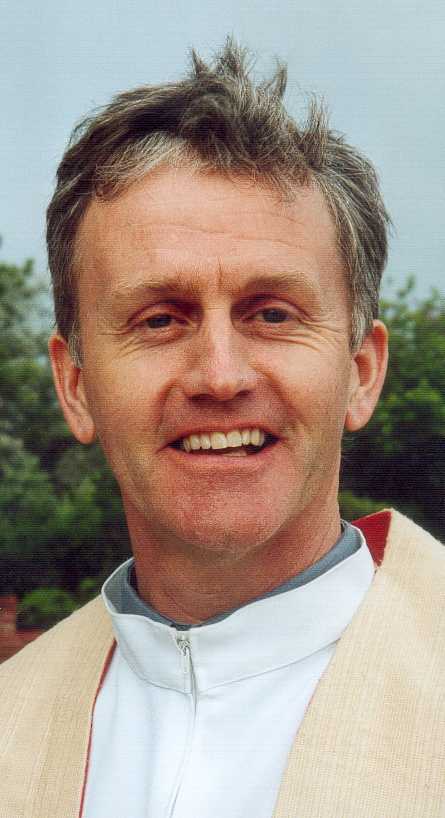 Fr Hugh Hanley
My name is Hugh Hanley. I was born in Port Glasgow, Scotland, in 1951. I am a member of the British-Irish Province of the Sacred Heart Fathers. I joined the community in 1970 and celebrated my 25th anniversary of ordination on 4th September 2001, just after my 50th birthday.
I first met the Dehonians when Fr Jim Lawless SCJ visited my school when I was nine years old. Since then I have always been attracted by the warmth and commitment of my brothers in the Congregation.
During my studies in Rome, 1980-82, and in my work in the British-Irish Province, I have had the opportunity to visit our communities in different parts of the world. What I found amazing was how quickly I felt at home everywhere, whether it was Florida or Warsaw or Jakarta. it is our common spirit that brings us together. The same applies in England, Ireland and Scotland.
Most of my years as a priest have been spent helping our young members during their years of study, and in youth ministries. In 1999 I set up Project 2030 as a ministry to young Catholic adults. There are groups in Dublin, Manchester and London. Project 2030 helps them to get together mostly for fun activities, but also for masses, retreats and times of reflection.
I am currently working in our parish in Dublin, St John Vianney's.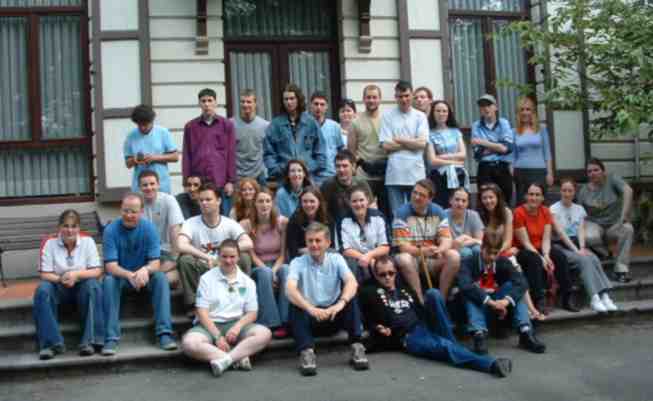 ________________________________________________________________________________________________________________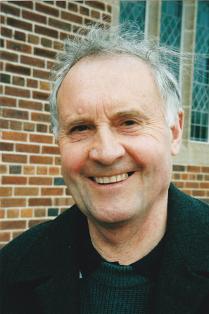 Br Richard Moran
To start at the very beginning - my parents lived in Stoke-on-Trent in Staffordshire and brought up a family of ten. Life was hard, but it was made endurable and happy through a deep Catholic faith in our daily lives. Not unusually, my mother led the way. Without complaint and rising above poverty, she showed me how to see it not as a deprivation but as a real opportunity. Faith in the home was reinforced by faith at my local school.
Leaving the security of such a home, I went into the building trade - a real shock to my system. There, people were not just indifferent to Catholic beliefs but actively hostile. I had to learn to stand on my own two feet.
Next it was the Army when I was called up to do two years' national service. Another shock to the system! Roll call at 5.00 am was followed by a route march with a Bren gun on my back. I was already being prepared for my vow of obedience!
But it was during those two experiences in the building trade and the Army that God began to stir me to a religious vocation. I was looking for something deeper, a place where God came first, a place which I could share with like-minded people - not an escape from life but a deeper living of it, not a withdrawal from the world but a chance to do something more for it.
One Sunday a visiting priest came to our parish (he was an SCJ). He told us about a recent massacre in the (Belgian) Congo where over thirty members of his Congregation, including the local Bishop had been massacred within a few days. I wondered if I might not take the place of one of these. I decided I would go to Mass again that day and determined that if the same priest was there I would have a chat with him. He was, and I did. Things moved on from there. I visited some of the communities, eventually entered the Novitiate, made First Vows and then Final Vows (not all in one week or year by any means!)
Since my profession (2 February 1967) my time has been mainly spent in retreat centres: Woodcote Hall (youth centre), Dehon House (not far from Chester) and over twenty-five years at Malpas. I am now retired and live at our community house at St John's in Stockport.